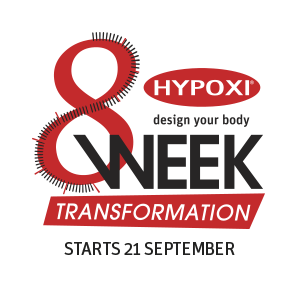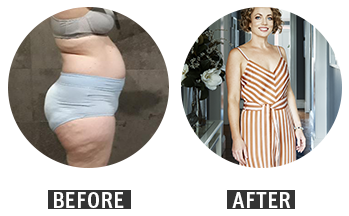 Sign up to 8WT today and lose your unwanted fat and cellulite. Chance to win $15,000 national prize!
Sarah lost 8.4kgs and 74cms with our 8 Week Transformation
Hurry! The 8 Week Transformation starts in...
days
hours
minutes
seconds
days
hours
minutes
seconds
Do you wish you could lose fat and centimetres from your tummy, hips, bottom and thighs?
Do you hate your cellulite and wish there was a pain free way to get rid of it?
You've tried everything. You've followed countless diets, tried going to the gym and even tried the latest treatment for cellulite, but nothing has given you the lasting results you want. You're frustrated, wish you could wear your nice clothes and just want a proven program that delivers results fast.
HYPOXI is a low-impact exercise method that is up to 3 x more effective at burning stubborn fat and reducing cellulite than traditional exercise.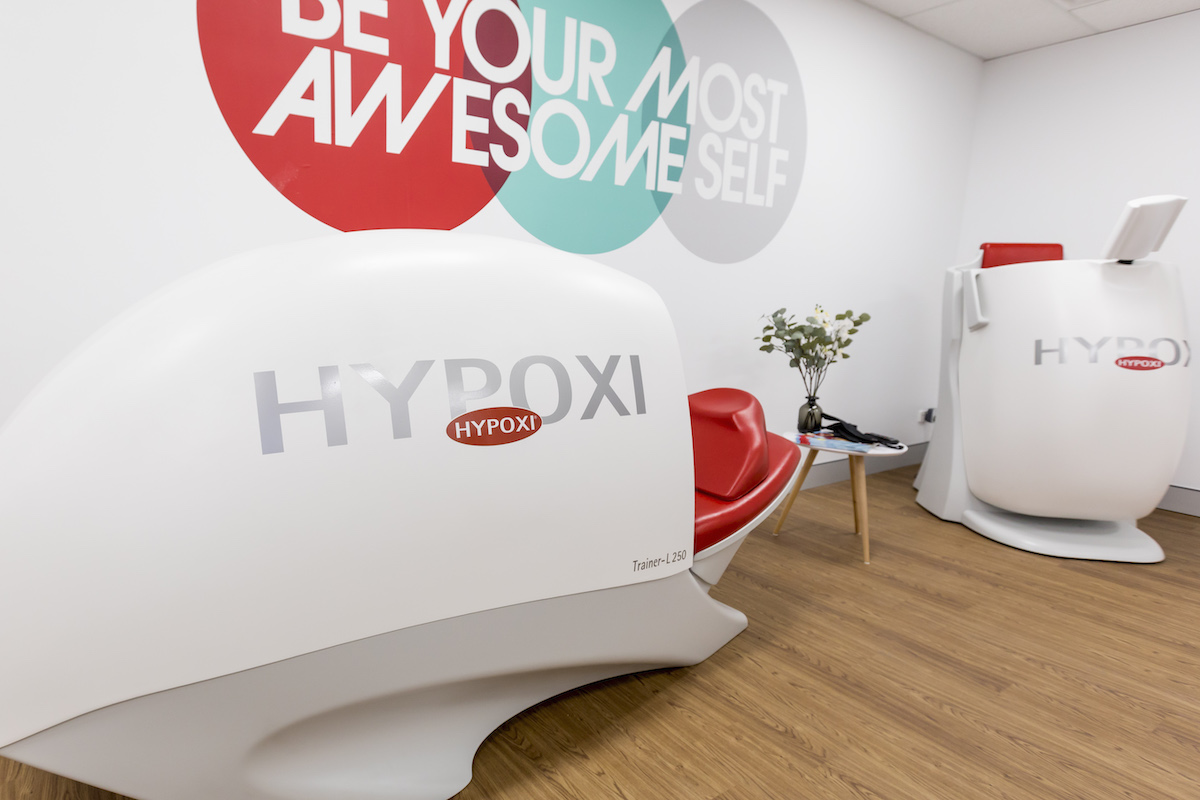 Through our advanced vacuum and compression technology and healthy nutrition, HYPOXI activates your body's natural system to burn fat and cellulite off those problem areas: tummy, hips, bottom and thighs.
Sarah lost 8.4kg and 74cms with HYPOXI
What is the 8 Week Transformation?
At HYPOXI, we are passionate about helping women transform their bodies so they feel healthy, energetic and confident in their own skin. Our 8WT is an exclusive program that supports you to burn that unwanted body fat and reduce the appearance of unsightly cellulite. You will feel energised, healthy and bursting with confidence in only 8 weeks.
Backed by science, the 8WT program combines low-impact exercise with healthy nutrition that will give you a remarkable transformation.
Whether you're an existing client or are new to HYPOXI, the 8WT is the program for you if you are committed to transforming your body. Simply combine your regular HYPOXI sessions* with the 8 Week Transformation to supercharge your results.
New to HYPOXI? Find your closest studio today.
Julie lost 51cm and 9.8kgs
From world renowned sports scientist, Dr Norbert Egger
HYPOXI began with a revolutionary idea by Dr. Norbert Egger, an Austrian sports scientist. As a sports scientist, Egger knew that fat is burned primarily in regions where the tissue is best supplied with blood and above all, fat is burned by movement. That's why he was focused on developing training devices which would combine circulation-enhancing methods with movement.
With this knowledge in mind, he set out with a team of scientists and mechanical engineers to develop a revolutionary training device. This was the first time in history pressure therapy was used simultaneously with fat burning exercise.
The team believed in solid empirical evidence to prove their theories. So in 1997, Dr Egger undertook a landmark study testing HYPOXI with 530 women.
The results were so profound that HYPOXI was launched into production that year. HYPOXI has proven so effective that it is now in 50 countries – making it the world's leading supplier of vacuum technology based weight loss systems.
Plus a chance to win the national prize valued at over $15,000!
Healthy recipes for breakfast, lunch and dinner
8 weeks of recipes planned for you
Detailed food plan to keep you on track
Shopping lists done for you
Learn how to maximise your fat loss and cellulite reduction
In depth nutritional support from nutritionist Sandra Tenge
Mindset support to set you up for success
Emotional eating guide to help you break those bad habits
Amazing support from a community of people doing 8WT with you
Weekly live videos with specialists
Recipes, tutorials and much more
Winner of 8WT 2019. Sarah lost 8.4kg and 74cm.
Go in the running to win $15,000 in prizes!
Are you motivated to achieve the biggest transformation? You could win over $15,000 in prizes! One person will be awarded the title of 8WT 2020 winner and will receive:
A 6 month HYPOXI membership

Choose from a 6 month Goodlife or Fitness First membership

VIP photoshoot and pamper session showing off your new body

A new wardrobe

HYPOXI workout gear

Valued at over $15,000
Meet Your Nutritionist Sandra Tenge
Sandra Tenge is a nutritionist and naturopath and specialises in supporting women to achieve optimum health. Sandra Tenge has worked in the area of health for 20 years, including running a busy health food cafe and multi-modality clinic in Melbourne.
Join Sandra each fortnight for an interactive Facebook live event, where she will be answering all your HYPOXI food-related questions. Enjoy weekly meal plans written exclusively by Sandra while also learning her top tips for losing body fat and gaining health.
One-off 8WT joining fee of $99. Get HYPOXI sessions from $99 a week. Lose fat and cellulite 3 x faster than exercise alone.
Frequently Asked Questions
What are the dates of the 8 Week Transformation?
HYPOXI's 8 Week Transformation (8WT) commences 21 September 2020. Final participant sign up and payment is due upon sign up to the program via the 8wt.com.au website. Payment of a one-off non-refundable $99 entry fee must be made via the website to confirm HYPOXI 8WT 2020 participation.
The final date is 15 November 2020. All final weight, measurements and photos to be submitted by 5pm Sunday 15 November 2020 to qualify as a successful entry.
If I am an existing client of HYPOXI or have already started my membership, how can I join the 8 Week Transformation?
If you have a current 12-week HYPOXI Membership as at 21 September 2020, you qualify for free entry into 8WT. Please ask your studio for your unique code to enter the transformation free of charge. All other HYPOXI clients are welcome to sign up for 8WT for a one-off non-refundable $99 fee at (insert website). Participants must have an active HYPOXI membership or session packs throughout the duration of the 8WT (21 September 2020 to 15 November 2020).
What if I use up the sessions that I have paid for before the 8WT is finished?
You will be able to purchase additional sessions or recommence another membership to ensure you can participate in the entire 8 weeks and maximise your chances of winning! To qualify for 8WT you must be an active HYPOXI client with an active HYPOXI membership or session packs throughout the duration of the 8WT (21 September 2020 to 15 November 2020).
What If I buy in August and finish in September (before the end date of the 8WT), can the start date of the measurements be changed as long as it's an 8 week period?
No. A successful entry into the 8WT must occur between the official dates of the challenge (21 September 2020 to 15 November 2020), and you must be a current client with an active membership or session packs throughout the period.
I signed up to 8WT but can no longer do it. Can I get a refund?
No, the $99 entry fee is non-refundable.
I am in Victoria and my studio is closed due to COVID-19 restrictions. Can I still participate?
Yes, and we welcome you to use the next 8 weeks to get back in shape after lockdown. However, you will be ineligible to win the national prize as a condition of entry is regular HYPOXI sessions and an active HYPOXI membership or session packs. However, you will be judged according to the Victorian Judging Criteria and be eligible to win the Victorian prize, as listed in the T&Cs.
Do I need to keep a food diary?

We strongly recommend it as it will help to keep you accountable to yourself and your HYPOXI coach can help you to fine tune your nutritional program for optimal results.
How will the national and Victorian winners be notified?
The national and Victorian winners will be notified on Friday 27 November 2020 via phone and email.
What do I win if I am the national winner?
Along with feeling and looking fantastic, the national winner will receive:
6 months of single HYPOXI sessions

6 month gym membership with either Goodlife or Fitness First

HYPOXI workout gear

VIP photoshoot and pamper day

A new wardrobe

Prize valued at over $15,000
What do I win if I am the Victorian winner?
3 months of single HYPOXI sessions

HYPOXI workout gear
Will you use my photos for future purposes?
As a condition of entry into 8WT, all participants consent to HYPOXI using your photos, measurements and first name for promotional purposes indefinitely. We love inspiring others in the future with the amazing results you are sure to achieve.
What if I am a Goodlife or Fitness First member - Do I get a discount?
No.
Is there an early bird special?
No.
I am a staff member, can I join the transformation?
Yes you can, however you will not be eligible to win. However you are more than welcome to submit your photos and measurements to showcase your efforts. There will be no cost for staff.
What is the judging criteria?
These are outlined in the T&Cs.
Are you ready to transform your body?
If you're ready to feel energised, look great and enjoy fitting into your clothes again, now is the time to join 8WT.
Remember, you won't be doing it alone. You will have the full support of your HYPOXI studio during your HYPOXI sessions plus the exclusive community of fellow 8WT participants. Plus, you get access to tailored nutritionist-approved recipes, live videos and a book full of useful information to make this the year you get your body back.
Join today before the transformation closes. Spaces are limited.
days
hours
minutes
seconds
days
hours
minutes
seconds
© 2020 HYPOXI (Australia) Pty Ltd. All rights reserved.